Whitley Neill Gin is distilled at the multi-award-winning City of London Distillery, the first, and still the only, gin distillery in The City of London in 200 years. The City of London Distillery has been producing award-winning gins for a decade, with 65 medals won across the range of Gins, including 4 Double Golds & 5 Golds at IWSC and 6 Golds at SFWSC and 3 Spirits Business Gin Masters.
The goal of the City of London Distillery has always been to bring back and maintain the heritage and history of London's gin production whilst incorporating new contemporary ideas.
OUR GIN STILLS
Since 2012 the distillery began producing gin on a pair of 200 litre copper pot stills called Clarissa and Jennifer (named after 'The Two Fat Ladies' of the BBC food show).
In 2016 as the distillery grew, a larger 500 litre pot still was brought in alongside the original pair to scale up production. This new larger still was launched on the Queen's 90th Birthday and named Elizabeth accordingly.
OUR DISTILLERY & BAR
Often referred to as a hidden treasure, the bar at the City of London Distillery, is a cocktail bar that overlooks the striking copper stills of the distillery. The faint aroma of gin vapour that hangs in the air all add to the bar's unique atmosphere.
We can cater for private events as well as romantic nights for two or getting together with friends and colleagues.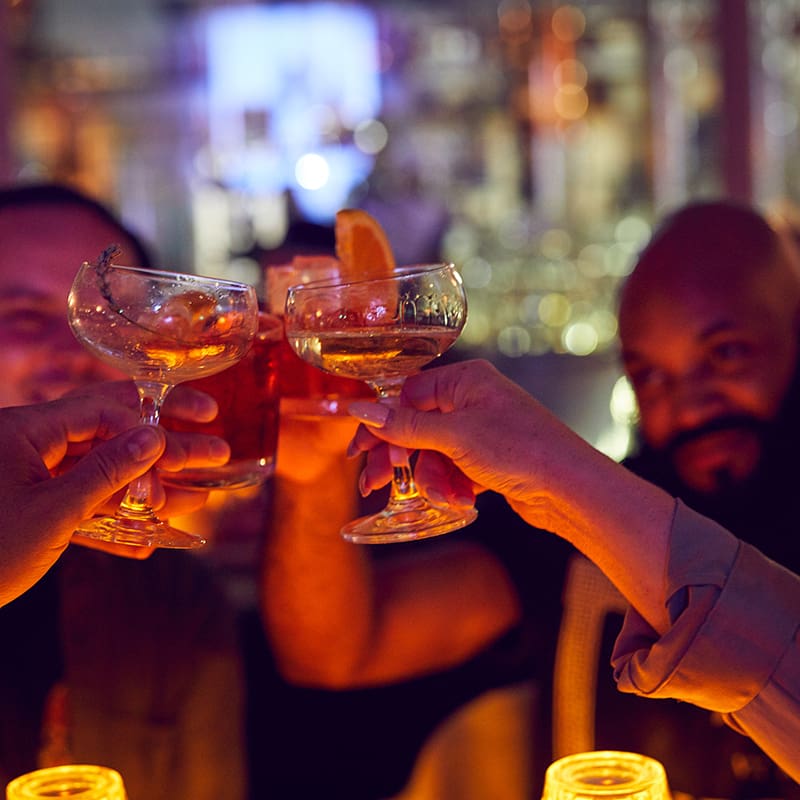 OUR GIN SCHOOL
We welcome visitors to our Gin Lab, to learn about distilling, explore the whole range of botanicals, design your own unique gin recipe then distil your very own personalised bottle of gin on one of the mini-stills.
The Gin Lab Experience takes approximately 2 hours, with as much guidance as you need, and includes three drinks to get you inspired.
BOOK YOUR TABLE ONLINE
---
OPENING HOURS
Monday – Saturday 4pm-10pm
---
NEAREST TRANSPORT LINKS
City Thameslink – 2 minute walk
Blackfriars – 4 minute walk
St. Pauls – 9 minute walk
THE FOLLOWING BUSES STOP AT LUDGATE CIRCUS
4, 11, 15, 23, 26, 76 & 172,
N11, N15, N21, N26, N89, N199
Visit www.tfl.gov.uk for more information
ACCESS INFORMATION
We are located at the top end of Bride Lane, just off Fleet Street, and have a flight of approximately 20 steps down from street level into the distillery.